Nigerian celebs seek Anthony Joshua's attention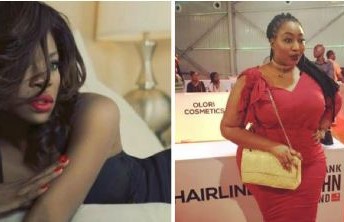 Director, Kemi Adetiba and media personality Latasha, Ngwube have continued to profess their love for current world heavyweight champion, Anthony Joshua.
---
The handsome, Joshua seems to be the dream man of every woman including Nigerian celebrities (Kemi Adetiba and Latasha Ngwube) who started fighting just to get his attention.
Meanwhile it was earlier reported that another boxer Amir Khan accused Anthony of sleeping with his wife.
Responding to the accusation, Joshua insisted that he likes his women on 'the heavy side.'
However, after reading Anthony's reply about the kind of women he likes, Kemi wrote via her Instagram page that Joshua should forget media personality Latasha and instead focus on her.
Dear Anthony... Please ignore all the sorcery @latashalagos is posting up on her Instagram for you to see. She is really a size 0 in real life. This one is for you... just in case you're having a hard time getting up this morning. See you in Lagos #Toodles [ @remiadetiba]
On the other hand, Latasha responded.
"izzzz not by this birthmark and soft pout ooo. The man has spoken and now I'm being accused of "inflation". @kemiadetiba well played."