Julius Agwu gushes about his family (Photo)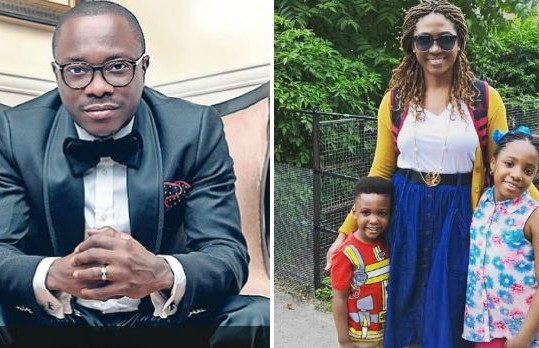 Ace comedian, Julius Agwu shares adorable photo of his family as he gushes about the love he has for his wife and kids.
---
Julius Agwu, who is currently on vacation with his family shared photo of them via his Instagram and captioned it; "I Love My Family"
Recall that the comedian had a successful brain surgery when it was discovered that he had three tumors in his brain.
However, when recounting in full detail what he went through during his terrifying ordeal with the tumour.
He stated that he almost committed suicide and was already putting things in place for his wife in the event that he died.
But here he is today hale and hearty, so being proud is family according to his post shows how much he cherishes them.
Happy holiday to the Agwus!!!