Janet Jackson back on stage since she gave birth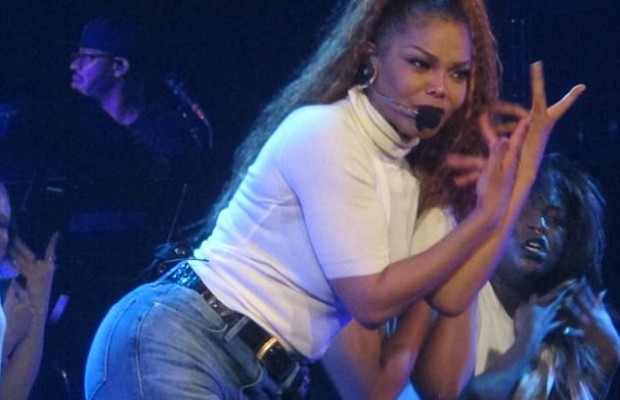 How excited to have the American singer, Janet Jackson is back on stage since she became a mother and parted ways with the her hubby, Wissam Al Mana.
---
The 51-year-old mother welcomed her first child in January this year and she is back performing on stage.
She is sure came back with a bang with she post baby body.
Janet Jackson thrilled the crowds during the opening night of her State Of The World tour in Lafayette, Los Angeles on Thursday, September 7.
Apart from her great voice and outstanding performance, her outfit for her performance also struck one's attention.
Taking it back to her 90's, she wore a skintight white poloneck and blue jeans which showed off her slimmer frame.
Meanwhile her clothes for last night's performance is way different from the loose-fitting Islamic-style outfits she began wearing during the period of her marriage to her Muslim husband.
After postponing touring over a year ago to start a family, the singer looked as though she had never been away from the stage while performing at the Cajundome.