Is The Setup Movie Actually Worth Seeing?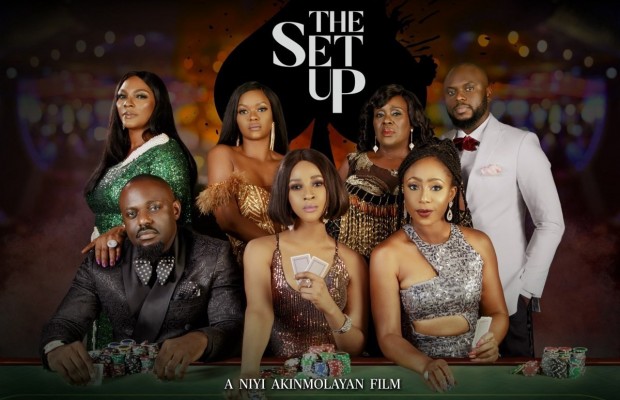 Written By Adanna Onyekara
Money doesn't change you it shows you who you really are, money helps the real you shine through. ln the real world loving money is not the beginning of evil but the lack of money, is the beginning of all evil.
I am not defending or endorsing any form of illegal practice, there are two types of prostitution and internet fraud. The one you have to do and the one you choose to do. Poverty; be it physical or psychological, makes the obligation of the girl child to her family prostitution and that of the boy child to his family, yahoo plus, or yahoo plus plus plus.
The Set-Up movie production was intentional and upbeat from lights camera action, you know how Nigerian films like to waste people's time right? showing one film footage for a very long time, cross-talking and playing us songs that have nothing to do with the Koko of the matter, just so the movie can reach the 3 hours point. And then we the viewers just end up fast-forwarding the entire message instead of enjoying their creative work.
Without prejudice, Chinaza Onuzo's use of subtle sarcasm made the all serious movie, human, while Niyi Akinmolayan's cutting out of the unimportant, interestingly leading us straight to the point, one scene at a time, here's a movie that gave us what we actually wanted with a few slacks but never completely dropping the ball. 
From getting things done at the Academy, the love Chike ( Adesuwa Etomi - Wellington) and Grace (Kehinde Bankole) had for each other gave the human condition a big boost. Yo! at first you don't see it but then you realise that the story is just getting started.
I don't know the part that tripped me first; Directed by Niyi Akinmolayan or Written by Chinaza Onuzo or Dinachi Onuzo actually performing original songs or the method of storytelling utilized in this Nigerian movie, seeing events through the eyes of the different lead characters, yet still following through with details, kudos on the continuity.
Well, in stories, the main characters always come out triumphant, so did we at one point during the movie that Chike will be OK, nah she be actor nau, yes we did, but what we didn't see coming was the plot, taking her to the place of 'You know I thought real hard and long about a speech, but naaaaaaaaah, f**k you, I won, whooooooooo'
The point of this long story? if you still haven't seen #thesetupmovie you should definitely add it to your list of must-see.

ADANNA ONYEKARA
@adannaonyekara