I have every single reason to be grateful, Bovi's wife celebrates birthday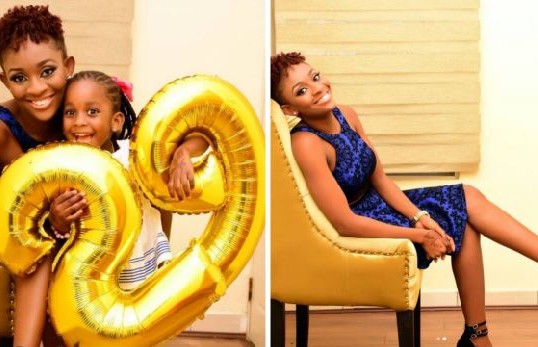 Comedian, Bovi has acknowledged how valuable and beautiful his wife, Kris Asimonye Ugboma still looks even as she marks her 29th birthday, today September, 18.
Bovi via his social media chose to celebrate his wife with praises.
He shared a photo of her and their daughter which he captioned: "Hawt sexy mama. It's her birthday. 29 and sexy ?"
However, the celebrant on the other hand also took to her Instagram page to share some photos.
She captioned it:
"29yrs on earth and I am nothing but grateful to God!! For my beautiful life, My 3 beautiful kids, for my unending blessings, I have never had a better last year. I could go on & on writing a long epistle of my life.... I am a testimony of positivity and God fighting on your behalf!! I can't even complain, sometimes I sit and think about my yet to be achieved goals, and just when I'm about to start getting upset at myself I realize I have 3 beautiful blessings ( my kids) I can never trade them for anything in this world and I have absolutely no reason whatsoever to complain.... But I have every single reason to be grateful!!!! #september18 #virgo"