Fergie And Josh Duhamel Expecting A Baby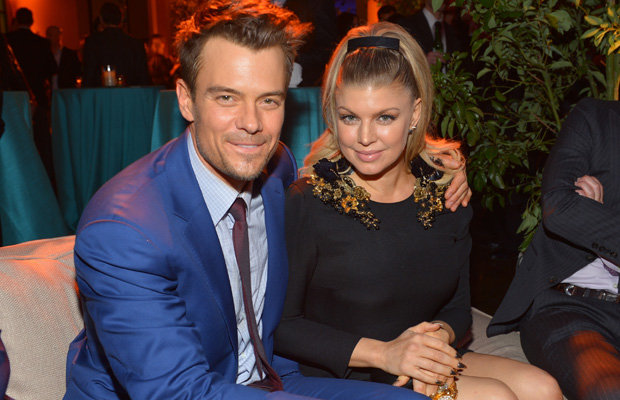 After weeks of speculation, Fergie has confirmed the happy news that she's pregnant.

On Monday morning, the Black Eyes Peas singer posted an adorable Photoshopped picture of her and hubby Josh Duhamel as kids on her Instagram page, along with the caption, "Josh & Me & BABY makes three!!! #mylovelybabybump."

How cute is this?! (Instagram)That hashtag, of course, is in reference to the popular 2005 Black Eyed Peas' song, "My Humps," in which Fergie sings about "my lovely lady lumps."

The 37-year-old has certainly been looking a little bumpalicious lately, most recently at the Los Angeles premiere of Duhamel's new film, "Safe Haven" on February 5.

An eyewitness at the afterparty tells omg! that Fergie was not drinking alcohol, and instead sipped on cranberry juice mixed with Red Bull. "People asked her if she was pregnant and she played coy laughing and switching topics," adds the source. "She was glowing and Josh was more attentive than ever."

In an October interview with Oprah Winfrey, the "Transformers" actor revealed that he wanted them to have five children, but his wife nixed that number. "We negotiated that early on," she clarified. "Two is our number."

The parents-to-be, who met when the Peas performed on an episode of Duhamel's show "Las Vegas," married in January 2009 after five years of dating.