Comedian, AY and Hushpuppi troll each other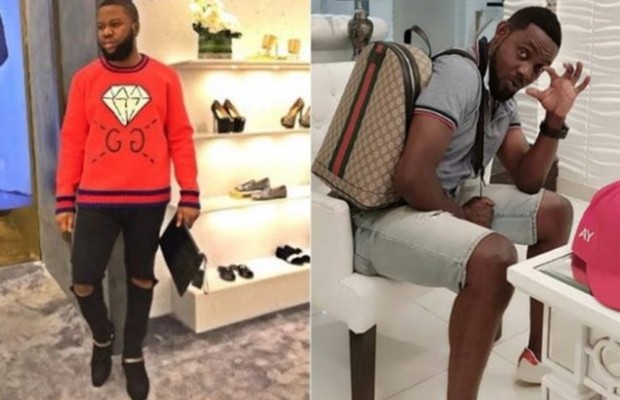 Following Hushpuppi calling out for singer, Phyno for posting a fake Gucci wristwatch, comedian AY has called for the Nigerian Malaysia based big boy to check out his Gucci brand.
---
However, AY shared a photo of himself rocking a Gucci bag as he called to the flamboyant Nigerian, Hushpuppi in his post.
He captioned it: '@hushpuppi i am so impressed that everyone trust your judgement on the Gucci brand that started in Florence in 1921 even before your own father was born..... oya come and confirm my own make me too rest'.
The Gucci obsessed, Hushpuppi, who has been in controversial opinion of Nigeria celebrities replied the comedian in a subtle troll in this photo post via this social media.
Without dishing a direct attach, he simply pen down a suspicious reply with his photo post.
'as my personality isnt for everyone, so is my response'.
Don't you think AY is staring a cold war? Share your thought in the comment box below.