American rapper, Prodigy is dead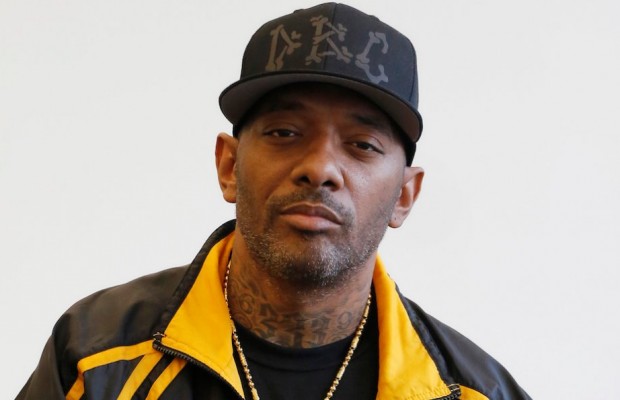 American rapper, Albert Johnson, better known by his stage name Prodigy and one half of the influential hip hop duo Mobb Deep has died, according to a co-author on one of his books, Kathy Iandoli.
---
He was aged 42.
A cause of death has not been released, but the rapper had been hospitalized for complications caused by sickle cell anemia prior to his death, Iandoli told reporters.
Prodigy had been in Las Vegas for a Mobb Deep performance.
His grandfather, Albert "Budd" Johnson, was a saxophonist and clarinetist for Billie Holiday, Duke Ellington, Dizzy Gillespie, Count Basie and Benny Goodman.
Johnson met fellow Queens, New York native Kejuan Muchita when they were both freshman at Manhattan's High School of Art and Design.
The pair bonded over their shared love of hip hop and formed Mobb Deep. Johnson took the moniker Prodigy, while Muchita chose the performance name Havoc.
They scored a record deal as teens and released the album "Juvenile Hell" in 1993.
The project didn't generate much buzz, but the duo found more success with their sophomore album "The Infamous."
With its gritty rhymes and contributions by the artists Nas and Raekwon, the album helped launch Mobb Deep to the top of the hardcore, hip hop ladder.
Their 1996 follow-up, "Hell on Earth," included the single "Drop a Gem on 'Em," which was a response to a Tupac diss track, "Hit 'Em Up."
After West Coast rappers Snoop Dogg and Tha Dogg Pound released the single "New York, New York," Mobb Deep, along with Capone-N-Noreaga and Tragedy Khadafi, countered with the track "L.A L.A."
Mobb Deep released several successful albums, including "Murda Muzik" (1999), "Infamy" (2001), "Amerikaz Nightmare" (2004) and "Blood Money" (2006).
Two of their biggest hits were "Quiet Storm" and "Shook Ones."
Being a part of Mobb Deep didn't keep Johnson from solo projects like his album "H.N.I.C."
November 6, 2003, Prodigy was arrested in Cohoes, New York and charged with third degree criminal possession of a weapon and unlawful possession of marijuana. Police reportedly recovered a .25 caliber handgun and marijuana on his person.
October 26, 2006, Prodigy was arrested in New York City and charged with criminal possession of a weapon. He was pulled over in a $120,000 customized bulletproof SUV after making an illegal u-turn around 2:15 AM. After
conducting a search of the vehicle, police recovered a .22 caliber handgun in the center console.
October 8, 2007, Prodigy was sentenced to serve three-and-a-half years in prison for illegal possession of a firearm. Originally facing a mandatory sentence of 15 years in prison, Prodigy struck a deal with the prosecution, and pleaded guilty in exchange for the shorter prison sentence.
March 7, 2011, Prodigy was released from Mid-State Correctional Facility in New York after serving 3 years for criminal possession of a weapon. He had 6 months shaved off his original sentence for good behavior and remained on parole until 2014
In 2016, the rapper published "Commissary Kitchen: My Infamous Prison Cookbook" with Iandoli, which contained recipes and stories about the food he experienced while in prison.
Johnson was mourned on social media Tuesday by many fellow artists, including rapper Nas, who was the first to post about Johnson's death Lil wayne ond others.
"Damn. RiP to the great one Prodigy," "Rap game lost a legend the world lost a G. [Prayers] to and for his fam. Love. MOBB" Rapper Lil Wayne tweeted.
source: wikipedia