Governor Ahmed flags off university campus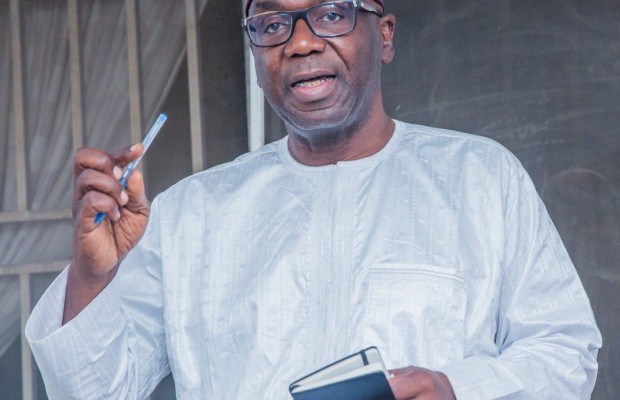 In keeping with multi-campus model of kwara state university (KWASU), the Kwara state governor, Abdulfatah Ahmed has flagged off construction of N1.5billion college of social sciences and environmental studies, Ekiti campus in Ekiti local government area of the state.
---
The governor at the occasion says his administration remain committed to expanding access to quality education and spreading the dividends of democracy to all the nooks and crannies of the state.
The flagging off of the construction of the campus of the Kwara state university will now make it the third campus of the state university, Malete.
Speaking at the flag off, Governor Ahmed said the execution of critical projects in the state is an eloquent testimony that the infrastructure development fund model introduced by his administration has strengthened the capacity of the government to meet its obligations.
The governor assured the people that more developmental projects would be executed across the state in the coming months with a view to attracting investment into the state.
Also speaking, vice chancellor, kwara state university, professor Abdulrasheedna'allah said with the establishment of Ekiti campus, KWASU had begun its final journey of operating three campuses, spreading across the state and improving access to university education in the state.
Governor Ahmed assured people of Kwara state that if the project is completed, there will be a random development in the state.