Jonathan to Formally Declare 2015 Presidential Bid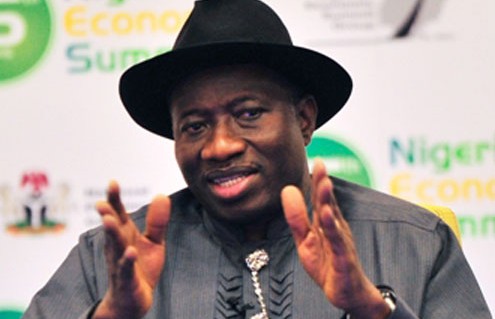 Today President Goodluck Jonathan will formally declare his ambition to contest the 2015 presidential election on the platform of Peoples Democratic Party (PDP).
The slogan for Jonathan's presidential campaign "Nigeria first, Nigeria Always, let's do it together," has been revealed.
The new slogan, besides signaling his decision and determination to the seek the mandate of Nigerians to serve for another four years, is projected to assure Nigerians of all segments that they rank first in the policy thrusts of his administration.
The national executive committee (NEC) of the party in September this year, unanimously approved President Jonathan as the sole candidate of the party; along with the support of NEC other endorsement from other organs of the party, including the PDP Governors' Forum, the Board of Trustees (BoT) of the party and the national caucus.
Gearing up for his formal declaration today, governors and top party stalwarts from across the country have turned up at Abuja..
Over 2,000 groups, including the PDP national leadership, PDP stakeholders, women groups, civil society groups will be attending the declaration.
In bid to prevent any chaos as President Goodluck Jonathan officially declares his intention to contest the 2015 presidential election, a spokesperson for the Nigeria Police authorities revealed that an order has been given for  immediate closure of all roads leading to the Eagle Square, which is the venue for the event.
Earlier today Dele Momodu criticized Jonathan for declaring his intention for 2015 so soon after the death of more than 40 secondary school students In Yobe, he called for the president to be postpone the date of his declaration.