Appeal court confirms Ali Modu Sheriff as PDP chairman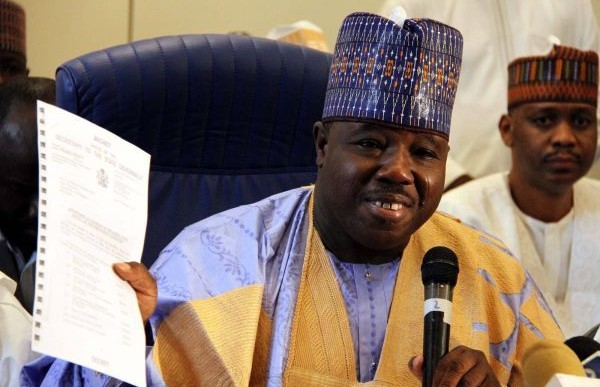 The three man panel of Court of Appeal in Port Harcourt has nullified the Ahmed Markafi-led national caretaker committee of the Peoples Democratic Party.
---
In the judgments delivered today, two justices of the court of appeal said the May 21 2016 Peoples Democratic Party (PDP) National Convention in Port Harcourt which removed the Ali Modu Sheriff National Executive of the party was held in breach of the constitution of the party and an abuse of court process.
The two justices set aside all decisions taken at the May 21 2016 PDP national convention in Port Harcourt while in a dissenting judgment, Justice Orji Abadua of the three man panel of the Court upheld the setting up of the Ahmed Markafi led caretaker committee.
The counsel to Makafi, Oladejo Lamikanra and the national publicity secretary for the caretaker committee, Dayo Adeyeye expressed their stands over court rulings.
Meanwhile, Justice Abadua also held that the PDP national convention is the highest decision making organ of the party and has the power to remove and effect national officers of the party which PDP party representatives highlights reasons why the move to higher court for judgment will be necessary.
Converter Elisha reports that Justice Abadua however said Ali Modu Sheriff has no power to unilaterally convene or postpone a national convention of the party.