Over 217 confirmed dead in Mexican quake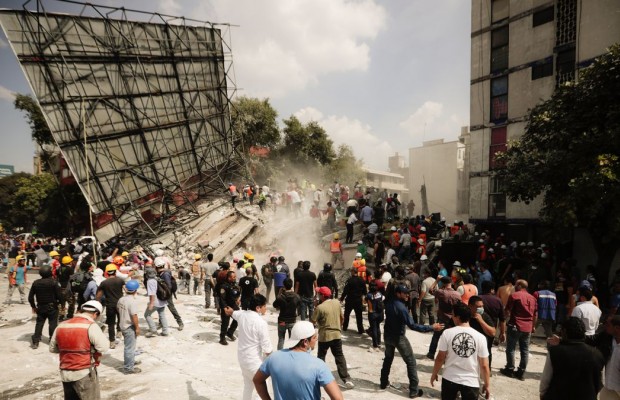 Over 217 people have been killed after a huge 7.1 magnitude earthquake hit central Mexico, causing hundreds of buildings to collapse in the capital, Mexico City.
---

The quake struck at 1.15pm local time (7.15pm BST) and of the 217 people confirmed dead so far, half of them were in the capital, Mexico City.
Mexican president Enrique Pena Nieto later confirmed 22 bodies had been recovered from a collapsed school in Mexico City where 48 people remain missing.
One woman, a 32-year-old mother, told reporters: "They keep pulling kids out, but we know nothing of my daughter."
The governor of the neighbouring state of Morelos said at least 42 people had been killed there.
Five more people died in the State of Mexico, governor Alfredo Del Mazo told local TV.