Trump reveals how Russia, Others meddled US election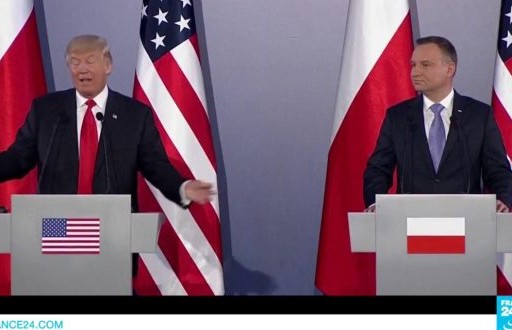 U.S. President Donald Trump on Thursday while taking a speech at the European union has stated that Russia and other countries meddled in the U.S. Election.
---
He stated this while responding to a reporter's question about whether he believes Russia meddled in the 2016 US election.
He said Russia and some other countries interfered in the U.S. Election and that  the interference has being happening for a long time.
He further stated that the former U.S. President Barrack Obama found out in august that there was interference in the election which was to take place in November but did nothing about it.
"Barrack Obama was told by the CIA that the russia was involved but he did noting about it because he thought Hillary was going to win the election, if he knew i was going to win, he would have done something". He said.