Militants attack Kabul airport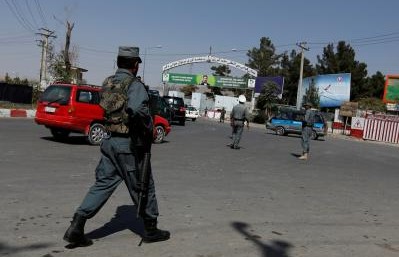 Suicide bombers and militants firing mortars attacked Kabul's airport during a visit by U.S. Defense Secretary Jim Mattis on Wednesday, prompting a U.S. air strike that accidentally caused a number of civilian casualties, officials said.
---
 The clashes and casualties overshadowed a visit intended to demonstrate U.S. support for the Afghan government and provided a sharp reminder of the risks associated with a more aggressive U.S. policy that is expected to increase the number of air strikes.

Hours after Mattis touched down in Kabul, militants fired high explosive ammunition including mortar rounds near the main airport and detonated several suicide vests in an attack claimed by both the Taliban and Islamic State.

Gunmen holed up in a nearby house battled security forces for much of the day.