Top 5 Most Stylish Female Fashion Icons in Nigeria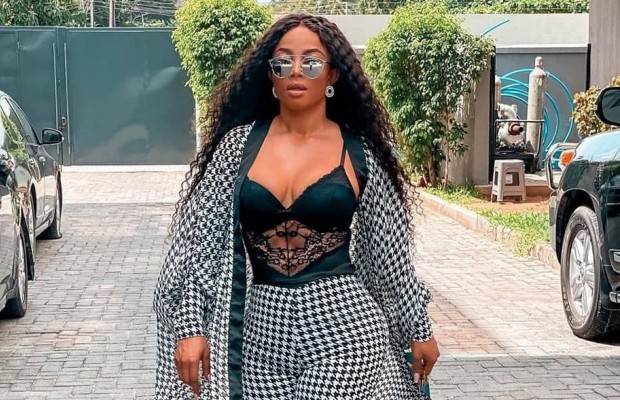 By Fiona Gilbert
Nigeria is no doubt one of the centers for everything fashion around the world. It's a country filled with Iconic fashionistas and fashion designers who leave you drooling over their glamorous looks and fashion pieces. Our Nigerian celebrities are not left out in this category as they always take it upon themselves to keep us glued to our timeline wondering what next they'll be stepping out in. It is on that note we are acknowledging the top 5 most glamorous female fashion icons in the Nigerian entertainment world in the first half of the year 2020.
5. Occupying the fifth position is Nollywood Actress Ini Dima-Okojie
The actress, Ini-Dima stormed the fashion scene with her A-game last year. She gave us a combination of elegance, dramatic and chic styles with every unique outfit. Ini constantly inspired our red carpet looks by bringing something fresh to the scene. She's undoubtedly a style star every girl wants to emulate. 
4. And of course, at number four is yet another Nollywood actress Sharon Ooja
Multiple times certified Style Raven, Sharon Ooja, keeps us intrigued with her looks with every outfit.  From her beauty looks to her sense of style, Sharon has stayed winning in the fashion scene. The 28-year-old actress is well aware of exactly what goes with her lithe frame and sure knows how to play with colours. But what's even more dazzling about her style is how the Nollywood actress always spice things up with a beautiful smile. A smile that can bring life to any outfit she has on.
3. At Number 3 is the award-winning producer and actress Lillian Afegbai
Popularly addressed as Lilly Afe, she didn't take a back seat with her amazing outfits. The award-winning producer and actress serves colourful, unique and trendy attires that catches everyone's attention. Her chic style will have you wondering what her entire wardrobe looks like. With outfits from creative designers like Weizdum Franklin, TBally, and Suemanuel, Lilly Afe can't look less elegant.
2. At number 2 is Media Personality and actress Nancy Isime
Host with the most' as she rightly refers to herself, Nancy Isime is definitely at the top of this list. Besides keeping us in love with her blonde low cut look, she made us fall in love with her fresh approach to style. The media girl sticks to fun, ravishing and sophisticated looks when it comes to her style. She has made it a duty to always bring something artistic to every look and nailed her top looks with an effortless vibe we certainly appreciate.
1. Topping this chart is on-air personality Toke Makinwa
This list will not be complete without Nigerian on-air-personality and self-acclaimed baby girl, Toke Makinwa. She is one celebrity that has had fans wishing they can raid her wardrobe for a day just so they could have an opportunity to be lectured by the fashion queen herself. Toke has proven to us that not even the pandemic can stop her from slaying and also shown us that knowing how to combine is key when it comes to fashion. Saying she is the ultimate Style Raven would be just right. The 35-year-old budding actress, entrepreneur and popular OAP consistently served everything from hip to sophisticated style and we couldn't help but permanently stan!