Tackling herdsmen's menace in Nigeria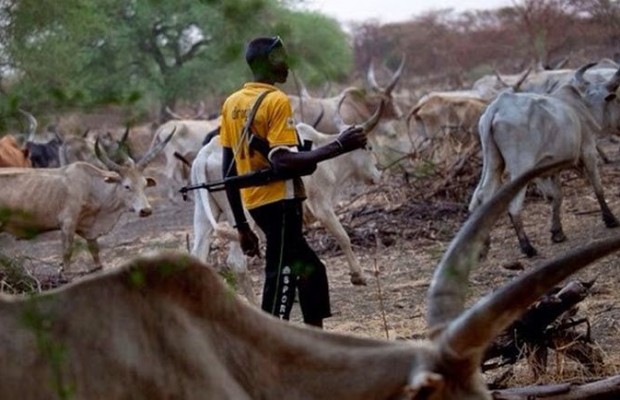 Far back as March 2017, the number of casualties reported in different parts of the country on account of invasion of farmlands by herdsmen is beginning to compete with the body count from Boko Haram terror.
---
Increasingly, violent conflicts involving herdsmen and other yet-to-be-identified armed groups are alarming as security imperatives must be addressed urgently by the Federal Government.
Benue state, which is another hard-hit theatre of the armed herdsmen's bloody adventures since the past two years, has erupted in another dimension: unknown group of gunmen served notice that they would attack Zaki Biam.
The Police and other security agencies were said to have taken positions to confront them.
In spite of that, the gunmen invaded the yam market with assaulted rifles and cans of petrol, killed over 50 people, set the market ablaze and melted away.
 Also in this month of March, violence flared in Ile Ife, Osun State, between Hausa settlers and their Yoruba hosts, which according to Police sources, claimed 46 lives though independent sources puts it much higher.
READ ALSO: Consolidated electoral act bill scales second reading
For the third time since these attacks started, President Muhammadu Buhari last week summoned Service Chiefs and ordered them to stop the wanton killings and bring their perpetrators to book.
He had issued the same order after a prolonged silence, following the Ukpabi Nimbo, Enugu state attack which brought the state Governor, Ifeanyi Ugwuanyi, to Aso Villa in tears.
The President similarly asked the security and military services to go in and stop the Southern Kaduna massacres.
Could Legislation be the way out of this menace?
Governor Ayodele Fayose of Ekiti State in August 2016 signed the anti-grazing bill into law warning that any herdsman caught with arms or dangerous weapons in the state would be charged with terrorism and be made to face the law. So far, nothing has been heard about the hersdsmen menace in that state.
Also,  Participants at the just-concluded public hearings held by the Benue State House of Assembly, on the government's proposed anti grazing bill, have expressed support for a law banning open grazing in Benue.
The recent interceptions of dangerous arms by the law enforcement agencies are clear danger signals that people might resort to self-help to ward off these armed invaders and other faceless agents of terror. A stitch in time saves nine.
Reports by Justin Akadonye