UEFA-Certified Avita Resort vows to pamper Super Eagles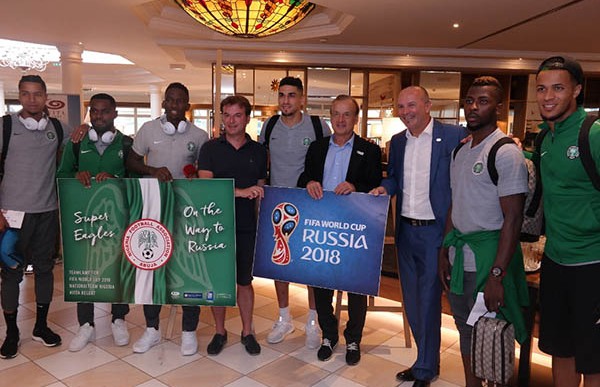 The Super Eagles are enjoying world class treatment at their training camp at the Avita Resort in Bad Tatzmannsdorf, Austria, according to Berthold Benedek, one of the resort's managers.
The Nigeria national team arrived at the four-star lodgings on Sunday where they are having their final preparation ahead of the 21st FIFA World Cup which starts later this month in Russia.
And Benedek said  the Super Eagles are having the best of facilities and environment that will greatly help as they hope to make history in Russia.
As a testimony to the uniqueness of the resort Benedek revealed the national teams of Nigeria's Group D opponent in Russia, Croatia, those of Austria, Russia and Northern Ireland as well as such club sides like FC Köln, Fenerbahce, West Ham United, S.S.
Lazio to mention but a few have made use of the resort to prepare for important competitions and for pre-season training.Benedek revealed the staff and management of the resort are more than pleased to welcome the Super Eagles to its world class r