'Racism will always be part of America'– LeBron James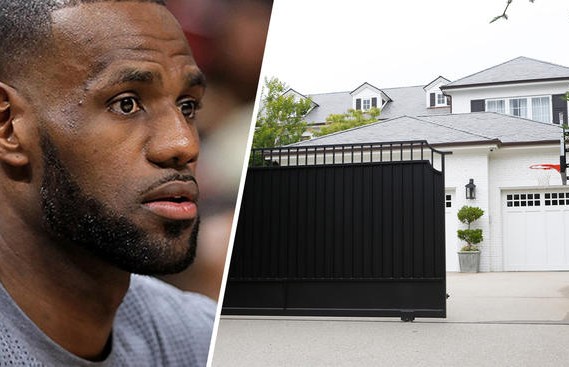 An emotional but resolute Lebron James, the NBA superstar, has spoken up about the racism black people suffer in the United States after a racial slur was painted on a gate of his home in Los Angeles, California.
---
"No matter how much money you have, no matter how famous you are, no matter how many people admire you, being black in America - it's tough," James told reporters on Wednesday.
He was speaking from Oakland, on the eve of Game One of the NBA Finals, which pits James's reigning champion Cleveland Cavaliers against the Golden State Warriors.
He said: "It just goes to show that racism will always be a part of the world, a part of America.
"You know hate in America, especially for African Americans, is living every day. Even though that it's concealed most of the time, you know people hide their faces and will say things about you and when they see you they smile in your face, it's alive every single day," James added.
"But my family is safe, and that's what is important."
An unidentified person spray painted the "N-word" on the front gate of James' home in the Brentwood neighbourhood on Wednesday morning, Captain Patricia Sandoval, a spokeswoman for the Los Angeles Police Department, had earlier said.
James, 32, was not at the home at the time, but the property manager told officers that they believed the incident was captured on surveillance video, Sandoval said.
Police were notified around 6:45am, and the graffiti was quickly covered by property management staff.
Report by Miyen Akiri