President Buhari doles out N17.5m to D'Tigress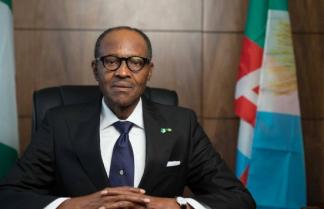 President Muhammadu Buhari has redeemed his promise to reward the 2017 Afrobasket winning women's team, D'Tigress of Nigeria.Each player got N1,000,000 (One million Naira) while 5 Coaching crew members got N500,000 (Five hundred thousand Naira) each.
---
In his address, the Minister of Youth and Sports Barrister Solomon Dalung said sports in Nigeria is moving to greater heights through the unprecedented support of the President and Commander-in-Chief of the Federal Republic of Nigeria President Muhammadu Buhari.
Barrister Dalung thanked the President for his administration's outstanding contributions to the development of sports in Nigeria and for his extrinsic reward in particular.
The Minister said that Mr President's kind gesture will have a multiplier effect on the country's podium success in the forth coming Commonwealth Games, scheduled to hold in Gold Coast, Australia from 4th -15th April 2018.
In his response, the Vice President of the Nigeria Basketball Federation Mr Babs Ogunade thanked the President for redeeming his promise to reward D'Tigress for their excellence and hard work.