Nadal wins US Open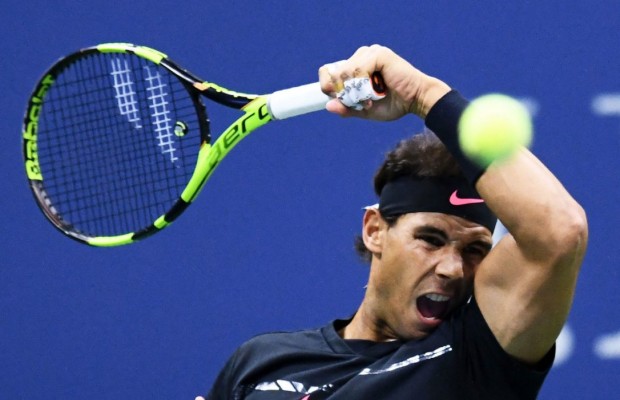 World No.1 Rafael Nadal defeated South Africa's Kevin Anderson 6-3, 6-3, 6-4 to with the US Open men's singles title on Sunday night.
---
Nadal put up a dominant performance against Anderson to win his 16th Grand Slam title, three behind all-time most Grand Slam winner Roger Federer.
The Spaniard, 31, became the third man in the Open Era to win multiple majors in a season in his 30s (Rod Laver in 1969 and Federer in 2017).Nadal, who pocketed a $3.7m winner's cheque, said:  "It is a very special two weeks for me, but first I want to say congratulations to Kevin who has come back better than ever after some tough injuries. "You are a great example to all the players on tour.
 Sloane Stephens, sidelined for 11 months by a left foot injury until returning in July, captured her first Grand Slam title by routing fellow American Madison Keys 6-3, 6-0 in Saturday's US Open final.Stephens took a $3.7 million (3.07 million euros) top prize from the biggest victory of her career, pitted against one of her closest friends in the first all-US final since 2002 on the New York hardcourts.
With the 15th victory in her past 17 matches, Stephens became only the fifth unseeded player to win a women's Slam title, although Latvia's Jelena Ostapenko managed the feat at this year's French Open.The only prior unseeded US Open women's champion was Kim Clijsters, who came back from retirement to take the 2009 title.
Stephens made only six unforced errors in the match to 30 for Keys, who had 18 winners to 10 for the champion.It was the first final set of a US Open women's championship match where the loser didn't take a game since Chris Evert beat Evonne Goolagong 6-3, 6-0 in 1976.
Keys, seeded 15th, and 83rd-ranked Stephens each fought off injuries to reach the title showdown.
Stephens returned at Wimbledon and slid to 957th in world rankings before semi-final runs at US Open tuneups in Toronto and Cincinnati, while Keys underwent her second left wrist surgery after the French Open and won a tuneup title at Stanford.Stephens will jump to 17th in Monday'sworld rankings while Keys, who took hom $1.825 million as runner-up, will rise to 12th.