Government denies forcing Pinnick to vote for Hayatou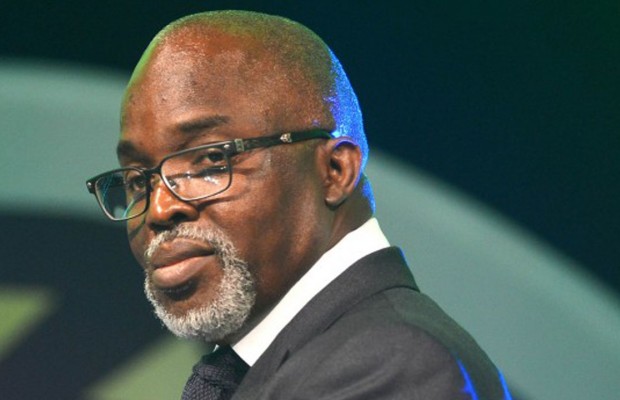 There were reports yesterday that Vice President Yemi Osinbajo through the Sports Minister, Solomon Dalung ordered Pinnick to vote for Hayatou to preserve the 'special relationship between Nigeria and Cameroun.'
---
The Sports Ministry yesterday denied reports that the Federal Government has ordered Nigeria Football Federation (NFF) to vote for incumbent Confederation of African Football (CAF) President, Issa Hayatou, in tomorrow's CAF presidential polls. Rather, the ministry clarified that it only advised the NFF President, Amaju Pinnick, to consider Nigeria's regional interests at the polls.
There were reports yesterday that Vice President Yemi Osinbajo through the Sports Minister, Solomon Dalung ordered Pinnick to vote for Hayatou to preserve the 'special relationship between Nigeria and Cameroun.'
The story also said that Dalung used the regional efforts against Boko Haram terrorists, as example of how useful Cameroun has been to Nigeria, arguing that the country has nothing to gain from Ahmad's country, Madagascar.
But Special Assistant to Sports Minister on Media, Nneka Anibeze, said  Dalung never ordered Pinnick to vote for Hayatou, adding, however, that he only reminded Pinnick of the bilateral relationship between Nigeria and Cameroun.
She revealed that the choice of candidate to support at the polls rested with the NFF, which is expected to protect Nigeria's interest. "The minister even spoke on the polls yesterday during an event on the Queens Baton and we expect that people should follow what he said instead of carrying false stories.Dalung had late last month given the NFF leadership the freedom to use their discretion in choosing whom to vote for between the two candidates, Ahmad Ahmad of Madagascar and Hayatou. But he urged the federation to ensure that Nigeria's interests were well protected by their choice.Speaking after a meeting with the NFF last month, Dalung had told media: "We have decided to back the NFF President in whatever decision he has taken towards the March 16 CAF elections. We believe that he is in a better position to know about the politics of CAF than all of us.
Report by Miyen Akiri