Douglas: Group, family criticise NFF for shunning burial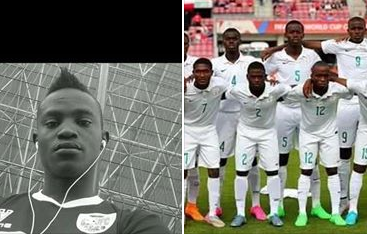 The National Association of Nigerian Professional Footballers has criticised the Nigeria Football Federation for its absence at the burial of former Golden Eaglets and Flying Eagles player, Douglas Uzama, in Benin  on Saturday.
---
The 18-year-old Gombe United player was shot dead by suspected cultists in Benin on December 29, 2016. Douglas was reportedly relaxing  with some of his friends in a nearby bar close to their 14, Apostolic Street, off Sakponba Road residence when two boys came in  and shot the player.
NANPF Secretary, Austin Popo, said t the NFF was informed about  the burial but expressed his sadness that the federation was not represented on the occasion.
The deceased player's father, Jacob Uzama, also criticised the NFF for shunning the burial.Jacob  said, "According to our tradition, I wasn't at the burial because it is not allowed but I was told that only representatives from the Trade Union Congress and some others came to the burial.However, spokesman for  the NFF, Ademola Olajire, said the federation was not aware that the player was to be buried on Saturday.
Report by Miyen Akiri