C'wealth Games: Sports ministry to pay protesting wrestlers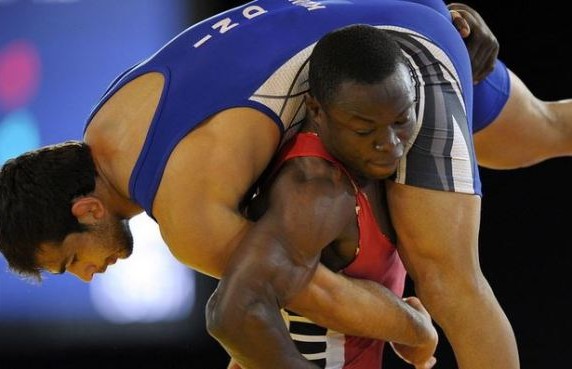 President of the Nigeria Wrestling Federation Daniel Igali has stepped in to resolve the threat by the country's wrestlers to boycott the 2018 Commonwealth Games due to an alleged non-payment of their camp allowances by the sports ministry.
---
In a letter dated February 17 and addressed to Igali, the wrestlers through their representatives Daniel Amas and Blessing Oborududu alleged that they had not been treated fairly despite their achievements in the last one year.
"We sadly wish to inform you that we are boycotting the Commonwealth Games camp due to non-payment of our allowances as promised," the letter read in part.
"It will be recalled that we are yet to be appreciated by the federation after the African Wrestling Championship in Morocco and the World Wrestling Championships last year. Also, our allowances for the Championship in Spain are yet to be paid irrespective of your assurances.
"Sir, the team to the 2017 AfroBasket were received by the President of the Federal Republic of Nigeria, His Excellency Muhammadu Buhari. It is no news that the home-based Eagles who won silver in Africa are scheduled to see the President on February 28.
"We dominated Africa in 2017 in Morocco; we won a silver medal at the World Championship in France and recently dominated Africa again in Port Harcourt, Rivers State. As we speak, we are yet to be paid our allowances for the African Championships.
Captain of the women's team Oborududu refused to comment on the issue. Oborududu said the issues were being resolved but failed to give an assurance of a date for their return to training.However, Igali, who said the NWF was working with the Ministry of Youth and Sports to ensure that the wrestlers were paid and returned to camp.