Cameroon crashes out of World Cup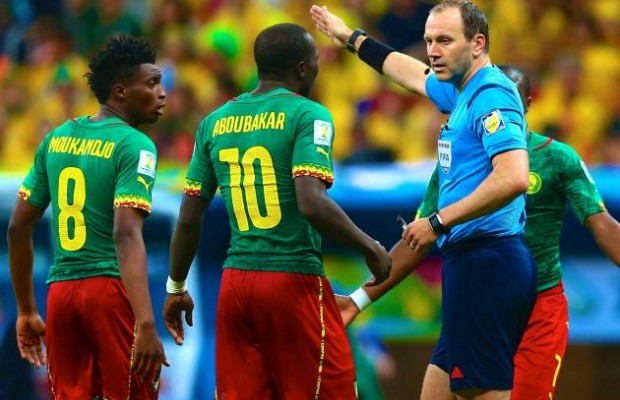 Cameroon was the first team to be eliminated in the final round of qualifying in Africa after drawing with Nigeria 1-1 at home on Monday.
---
While the result put group leader Nigeria's hopes on hold, it definitely ended Cameroon's, meaning the one-time World Cup quarterfinalist's revival to win the African Cup of Nations in February was short-lived.
The draw that sealed Cameroon's World Cup fate came three days after it was beaten in Nigeria 4-0, a result that did not befit the African titleholder.
There was one other qualifier in Africa on Monday, when Libya produced a big surprise to beat Guinea 1-0 in a game played in neutral Tunisia.
Reports by Miyen Akiri