Why Our Party Must Not Fail, President Buhari to APC Members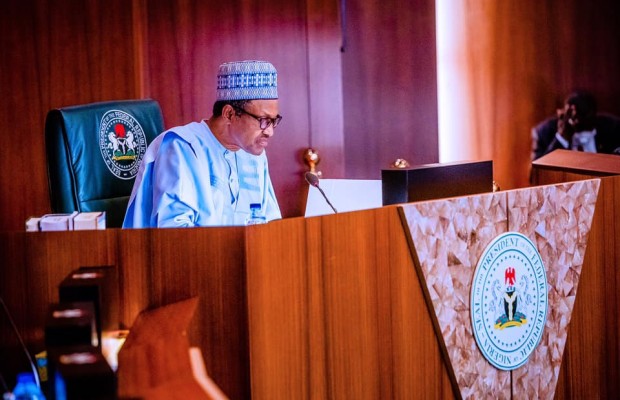 President Muhammadu Buhari has advised members of the governing party, All Progressives Congress (APC), to withdraw all pending litigations against one another, and settle for internal reconciliation, warning that the mutating disagreements could lead to self-destruction, with dire consequences.
President Buhari, in his remarks at the emergency meeting of the National Executive Committee of the APC held on a virtual platform in Abuja, said the gains of the party could be reversed as conflicts overshadow the primary objective of service to the people, urging members to refocus on the larger picture and place more emphasis on uniting the party.
The President expressed worry over the shifting loyalty within the party and inconsistency in leadership, which had opened the governing party to mockery.
The meeting ratified the primary election conducted in Edo State; dissolving the current National Working Committee, and appointing Caretaker/extra-ordinary Convention Planning Committee for the party.
The President said in order to return to the "winning ways'', the APC must maintain cohesion by closing its ranks.
The emergency NEC meeting adopted all the recommendations by President Buhari, and appointed the Governor of Yobe State, Mallam Mai Buni, as Caretaker National Chairman, while Senator John Akpanudoede was designated Caretaker National Secretary.