Tribunal upholds Makinde's victory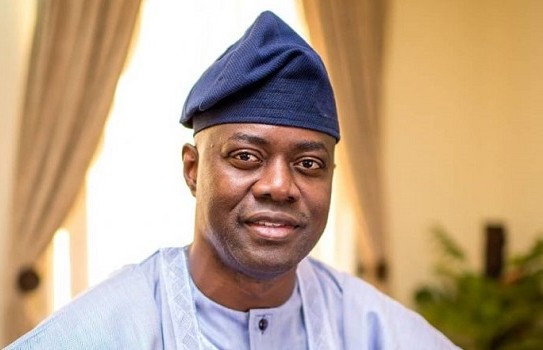 The Governorship Election Petition Tribunal in Oyo State has upheld the victory of Governor Seyi Makinde of the Peoples Democratic Party in the March 9th governorship election in the state while it dismissed the petition filed by Adebayo Adelabu of the All Progressive Congress due to lack of credible evidence.
---
The Chairman of the three man tribunal, Justice Suraju Muhammau who read the judgment which lasted for nine hours also dismissed some of the evidence presented by some polling agents and other witnesses invited by the petitioner stressing that majority of their testimonies are mere ear and lacked credibility.
The tribunal also resolved all the three issues put forward for determination in his petition in Favour of the second respondent, Seyi Makinde and declared his election in compliance with the provision of the electoral act and extant laws and regulations.
Correspondent Kunle Ojo reports that Justice Muhammadu noted that the petitioner dumped some of his evidence on the tribunal with nobody to speak to them and linked them to appropriate sections of the petition.
Furthermore, the tribunal while faulting the credibility of some of the witnesses, the tribunal maintained that the petitioner failed to proof to the court how the allegations of non-compliance with the electoral act and extant laws and regulations, unlawful votes and widespread corrupt practices during the poll affected the outcome of the election.
The tribunal, therefore, dismissed the petition on the ground that it lacked merit and award a cost of #200,000 against the petitioner to all the respondents
This pronouncement led to wild jubilation and celebration among leaders and members of the Peoples Democratic party in court. Some of the counsels and leaders of the political parties speak on the judgment the tribunal nullified