Supreme Court Reviews: Court Adjourns Till 2nd March Hearing on Imo, Zamfara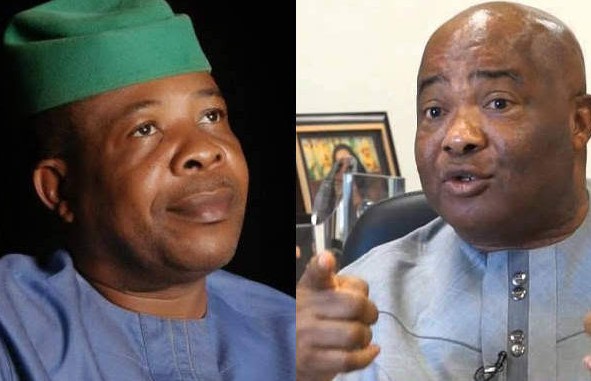 The Supreme Court has adjourned till 2nd March 2020 for hearing on the appeal by the PDP seeking a review of the 14 January judgment declaring APC's Hope Uzodinma Winner on the Imo governorship election after nullifying the electoral victory of PDP's Emeka Ihedioha.
The decision for adjournment was at the instance of Kanu Agabi, counsel to Ihedioha and the PDP on grounds that more of its court processes to further their case are still being filed.
He, therefore, said there was a need for additional time.
The 7-member panel led by the Chief Justice of Nigeria, Tanko Mohamed, therefore, granted the application.
One of the grounds for PDP's challenging the Apex Court's decision is that the computation of the results of the 388 'excluded' polling units will make the total number of votes scored be beyond the number of accredited voters.
Meanwhile, the Apex Court has also adjourned till 2nd March hearing on the review of the decision of the Supreme Court voiding the APC participation in the last general elections.
The apex court on May 24 nullified the elections of all candidates of the APC for failing to conduct valid primaries in the build-up to the polls.