Shi'ite: Zakzaky arrives Nigeria from India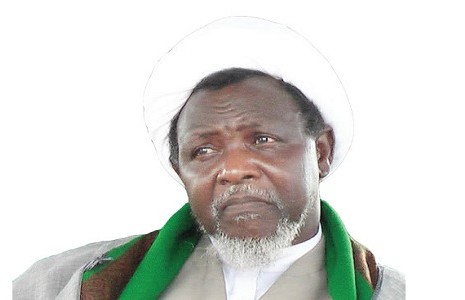 The embattled leader of the Islamic Movement in Nigeria Sheikh Ibraheem Zakzaky along with his wife Zeenat has returned to Nigeria after three days away in India where they were earlier scheduled to receive some medical attention.
---
Galaxy's Godfrey Eshiemoghie reports that the cleric who is the leader of the Shi'ite sect arrived the Nnamdi Azikiwe International Airport, Abuja by an Ethiopian airline which touched down at about 12noon this Friday and was quickly whisked away to the Presidential wing, away from the cameras of waiting journalists.
Zakzaky and his wife were then taken into a waiting vehicle belonging to the Department of State Services DSS and driven away.
The closest pointers to Zakzaky having arrived the country was the sight of a couple of wheelchairs being taken to the tarmac upon their arrival, and that was the best the cameras could capture.
There was also heightened security activity at the Airport during the period, with DSS and military personnel sighted to ensure things are in order as there were rumours of the cleric's followers heading to the airport to have a glimpse of their leader.
Zakzaky's medical trip to India had to be cut short at his instance after faulting the activities of the Nigerian government which he alleged flew him to the Asian country with a "terrorist" label on him and his wife.
The cleric cited the harsh conditions at the Indian hospital where he was billed to receive treatment as justification for his request to be flown back to Nigeria.
It will be recalled that a Kaduna high court had granted him Sheikh Ibraheem Zakzaky leave to embark on medical trip to India, the first semblance of freedom for the cleric who has been in custody since December 2015 after a military crackdown on the Shi'ite stronghold of Gyellesu in Zaria, Kaduna State.