House confirms 14 commissioners designates, 23 special advisers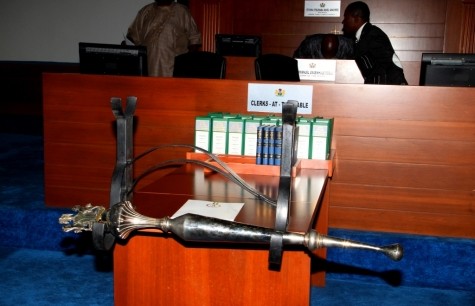 The Rivers State House of Assembly has screened and confirmed 14 nominees for appointment as commissioners into the State Executive Council (SEC).

---
The nominees who were screened on the floor of the House were subsequently confirmed after majority of the lawmakers voted in favor of their confirmation.
The names of the nominees include, Barrister Emma Okah, Charles Nwogu, Walter Ibibia, Dr. Tam Jaja , Ukel Oyagiri, Alber Miller and Isaac Kamalu.
Meanwhile, Boma Iyaye, Emeka Onowu, Prof Princewill Chike , Elder Tasie Chinedu Nwobueze , Barr. Sylvanus Nwankwo , Prof Kaniye Ebeku and Rodaford Longjohn were also approved.
Correspondent Converter Elisha reports that the former lawmakers amongst the nominated commissioner designates which include Isaac Kamalu , Tamunosisi Gogo, Jaja and Boma Iyaye were asked to take a bow and leave .
Speaking shortly after their confirmation, speaker of the House Ikunyi Ibani expressed satisfaction in the ability of the commissioner designates to discharge their duties effectively.
The House also approved the appointment of 23 special Advisers as requested by the state governor.
Sitting was however adjourned to Thursday 17August, 2017.