Reps investigate Custom General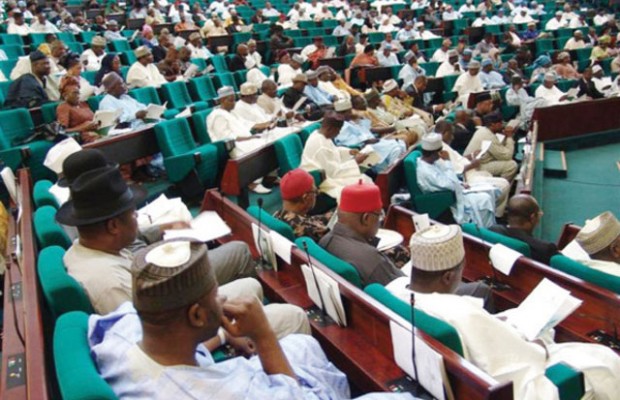 The House Ad-hoc committee, investigating the alleged killings, maiming, breaking into shops, diversion of seized goods and atrocities by some officials of Nigerian customs service nation-wide, has met with the customs over the allegations levied against the agency.
---
The House Ad-hoc committee met with the agency in the Narional Assembly in Abuja.
According to the Ad-hoc committee led by Honorable Lawal Abubakar from Adamawa state, the objective of the public investigative hearing is to have the opportunity to examine the laws of the nation as applicable to customs within the legislative competence, correct any defect, expose corruption, inefficiency or waste in the execution or administration of the existing laws.
Honorable Lawal Abubakar said the cardinal importance of representative democracy and government is that people elect persons to represent their views, in which they entrust unto them their security and welfare.
In a similar vein, Speaker Yakub Dogara represented by the house deputy minority leader, Chukwuka Onyenma maintained that, the house of representatives will not look the other way in times like this, urging the customs service to be transparent in its submission.
While Speaking on behalf of the Nigerian customs service, the Assistant Comptroller General, Haruna Mahmood lamented over the ways in which the men of the Nigerian customs service are been haunted by smugglers around the nation's borders.
Haruna who was represented by Assistant-Comptroller General of Customs, Haruna Mahmud, Ali said that frequent attacks on officials of the Nigeria Customs Service by the smugglers was hampering the fight against smuggling.
According to him, the agency was not given arms to kill innocent people but "will protect attacks on our personnel by the smugglers."
The mover of the motion, Olajide Olatunbosun also admonished the agency to put things in proper perspectives.
It would be recalled that Rep. Olatunbosun Olajide from Oyo state, had presented a motion before the house during a plenary session, over the incessant misconduct of some men of the Nigerian customs service.
Following the resolution of the green chamber on the motion, an the Ad=hoc committee has been mandated to investigate the allegations in order to ascertain the authenticity of the matters.
The committee has however resolved to take a trip to some of these areas for further verification outside the National Assembly.

Report by Tomilola Oyesanmi