Protest as Madumere gets impeachment notice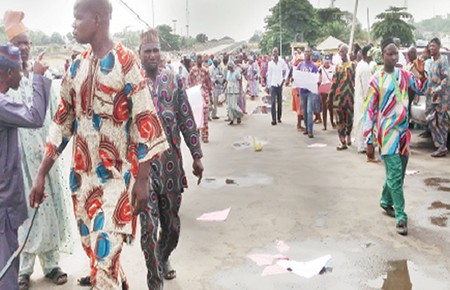 Social economic activities have once again been grounded in Owerri capital of Imo state following a peaceful protest embarked upon by the people of Owerri zone.
---
The protesters are protesting the ongoing impeachment process of the Imo state deputy governor Prince Eze Madumere by the state house of assembly.
They called on the lawmakers to obey the court order restraining them from continuing with the process.
However, the Imo state house of assembly has given days of grace to the deputy governor to enable it to serve him properly through both electronic and print media across the state which was done on Tuesday 17th of July 2018.
Report by Ajibade Awofeso