Oshiomhole says Sowore planned to topple Buhari's govt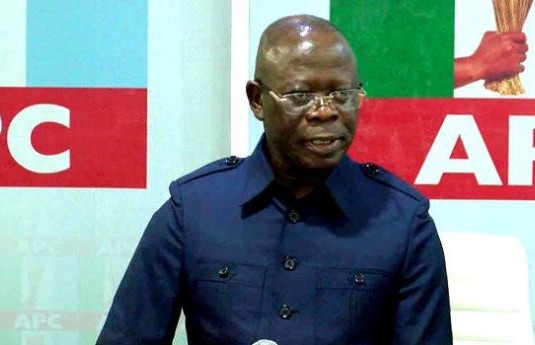 National Chairman of the All Progressives Congress, Adams Oshiomole has accused Omoyole Sowore, the brain behind the revolution now protest of plans to topple President Muhammadu Buhari's government.
---
Comrade Oshiomole said the protest may have achieved its objectives if Sowore, who is currently under detention in a DSS facility had articulated demands behind the protest.
Oshiohmole, who led the National Working Committee members of his party to meet with the President at the Presidential Villa, Abuja, said the arrowhead of the protest had no moral justification to call for a revolution in a country where he stood for elections recently and lost woefully.
The APC Chairman who lamented the wide gap between the rich and the poor in Nigeria said the government would work to create a middle class in the new political dispensation.
He also justified the delays in inaugurating President Buhari's cabinet, saying they need to be properly briefed on the roles expected of them, especially how such roles can impact on the lives of Nigerians.