Obasanjo's coalition regrouped as African Democratic Congress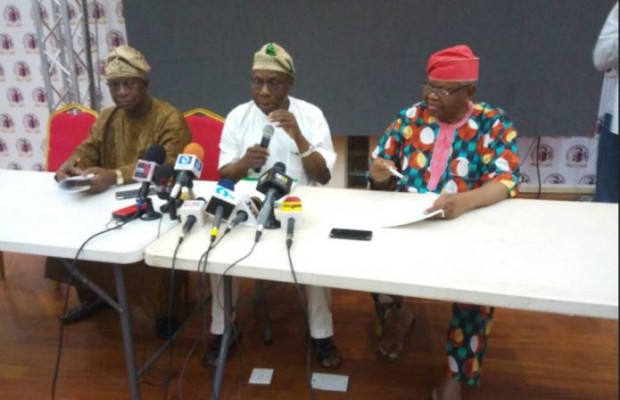 Former President Olusegun Obasanjo has announced that his Coalition for Nigerian Movement (CNM) has fussed into African Democratic Congress (ADC).
---
Obasanjo noted that the move was made in a bid to forming a formidable force to wrestle power from the ruling All Progressive Congress, APC in 2019 poll.
Obasanjo who addressed journalists in Abeokuta, Ogun State said he believes that Nigeria will be rescued, and that the elections 2019 will be used to cure the curse and afflictions of failed leadership and perpetual underdevelopment.
The Former President also urged Nigerians to be guided and inspired by the Nigerian dream which must be inclusive, elevating and giving hope, great future and conquering spirit to all Nigerians.