No 'jumbo pay' for senators - Senate President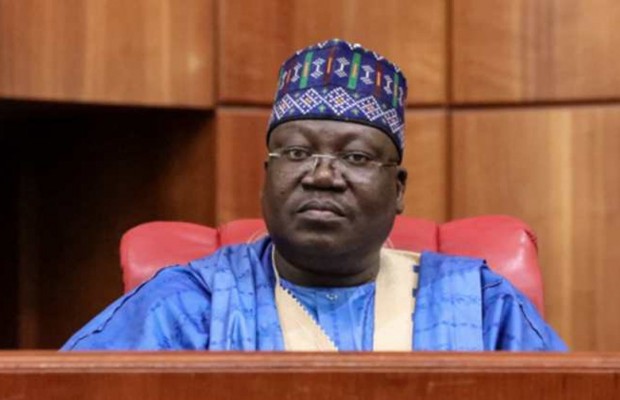 The Senate President, Ahmed Lawan says there will be no secrets with the activities of the ninth Senate, assuring that Nigerians will be well informed about all they need to know about its workings particularly as it concerns items such as individual senators' take-home pay.
---
Lawan gave the assurance on Tuesday when he played host to a delegation of the Senators' Forum of Nigeria on a congratulatory visit at his office.
Playing host to a delegation of the Senators' Forum of Nigeria, an association of serving and past Senators of the country, is one of the series of solidarity visits Ahmed Lawan has had since his election as Senate President.
Here, like at other times, he assures of a functional Senate that will strive to meet the yearnings of Nigerians, adding that national interest and patriotism will always be at the heart of the activities of the Upper House of the Nigerian Parliament under his watch.
He, therefore, dismissed the widely held notion that Senators like himself earn 'jumbo pay' at the country's expense.
Lawan assured of harmonious working relations with the Executive arm of govt. and he noted that passing the budget within three months is achievable as the 9th Senate seeks to have the January to December budget cycle come into place.
The Senate President said in order to perform optimally, the 9th Senate is a bi-partisan one, a gesture borne out of patriotism.
Earlier, the Chairman of the Senators' Forum and head of the delegation, Khairat Gwadabe expressed confidence on the leadership of Ahmed Lawan.
The Forum assured of working with the 9th Senate as the parliament charts a course towards nation building.