Group Warns Against Swearing-In of C'River North Senator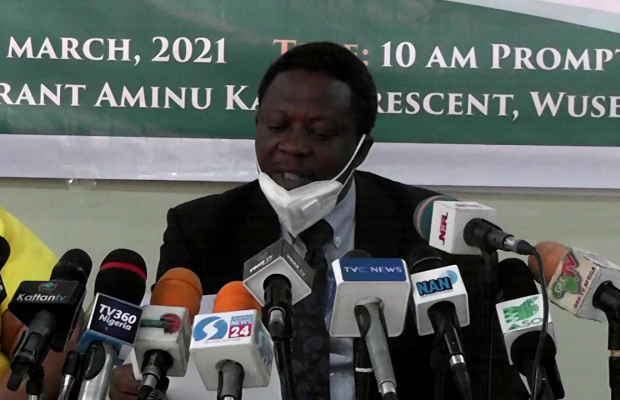 An Abuja-based pro-democracy group has called on the National Assembly and the Independent National Electoral Commission INEC to prevent what it deems abuse of democracy, the planned swearing-in of a member of the House of Representatives, Hon. Jarigbe Agom, as Senator representing Cross Rivers North Senatorial District.
Addressing the media in Abuja Monday the group known as Network of Democratic Watchdogs of Nigeria said there has been no court decision nullifying the electoral victory of Senator Stephen Odey in the Cross River North Senatorial by-election held 5 December 2020, having earlier won the ticket of the PDP in the primaries which Jarigbe lost.
The group, therefore, says the action of the member of the House of Representatives smacks of desperation to take over a senatorial seat he never contested for, describing the action as a threat to the country's democracy.
Galaxy's Godfrey Eshiemoghie reports that Senator Stephen Odey won the 5 December Senatorial by-election polling 129,207 votes to defeat Joe Agi of the APC who scored 19,165 votes.