Fayose is an entertainer-Fayemi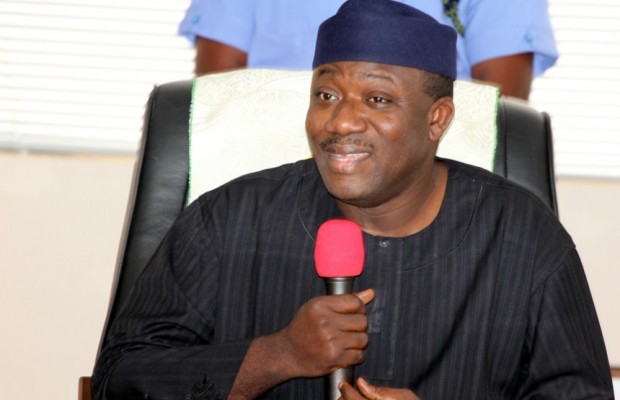 Dr. Kayode Fayemi, former Governor of Ekiti State and current minister of solid minerals has disclosed his resolve not to join issues with the current governor of Ekiti State, Peter Ayodele Fayose .
---
 He said the present governor is an entertainer who derives pleasure from entertaining  the people and himself, thus, he had decided not to step into the mud with him.
The former governor said this while replying to questions from journalists in Ado-Ekiti.
It should be recalled that Governor Fayose had recently accused Fayemi of plotting to manipulate the Supreme Court to get him impeached.
Fayose also alleged that the All Progressive Congress is planning to return to power in Ekiti through the back door by using the judiciary.
Fayemi said: "This is a free world. As you know, anybody can propagate any idea as he deems fit. I don't belong to the mud and I don't want to be dragged in the mud.
He is free to say whatever he likes and just let him continue to entertain the people of himself."