Court okays Sowore's detention for 45 days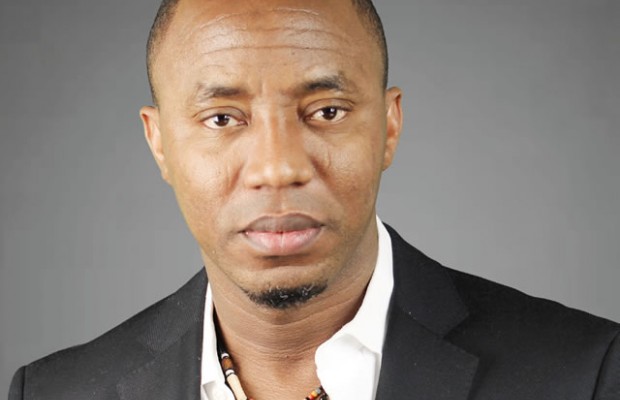 Justice Taiwo Taiwo of the Abuja Division of the Federal High Court has granted an exparte application by the Department of State Services DSS to keep the initiator of the RevolutionNow protest, Omoyele Sowore in detention.
---
The trial judge granted that Sowore remained in detention for 45 days and not the 90 which the DSS supposedly sought to be granted, having preferred allegation of terrorism against the respondent.
The 45 days is to afford the applicants, the DSS, to carry out their investigation on the allegation to, therefore, decide on whether to prosecute or withdraw the case.
Galaxy's Godfrey Eshiemoghie reports that along with the exparte application of the DSS are two exhibits tendered, these being digital video of the respondent having a meeting with the IPOB leader, Nnamdi Kanu and another of the respondent purportedly plotting how to, in collaboration with members of the proscribed Shi'ites group the IMN, bring down the government.
In his ruling, Thursday, Justice Taiwo said the exparte application which is hinged on Section 27[1] of the Terrorism Prevention [Amendment] Act, is in order, even though the other party was not carried along, citing the gravity of the allegation.
The judge said the provision of the section of the Terrorism Act which stipulated that a suspect being held on terrorism charges be kept in detention beyond what is constitutionally legal is however subject to the discretion of the court with respect to the duration.
Justice Taiwo said since the facts against the respondent in the exparte application is solely on an allegation, there is the need for the applicant to prove the same beyond a reasonable doubt.
Meanwhile, the matter has been adjourned till the 21st of September.