Benue Assembly to meet governor over salary arrears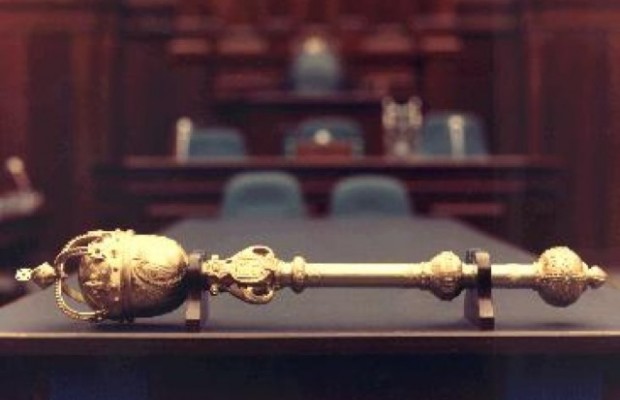 Speaker of Benue House of Assembly, Terkimbi Ikyange has assured the Organised labour that the Assembly will meet with the governor of the state with a view of ensuring that something reasonable is paid from the arrears of salaries owed workers as soon as possible to enable them suspend their industrial action.
---
Ikyange who stated this todaySunday, October 8,  during an extraordinary legislative session with the Organised Labour, appealed to them not to insist on the payment of four to five months before they would suspend the ongoing strike by workers in view of the tight financial condition of the State.
He explained that if they insist that unless four months of arrears of salaries must be paid before the strike would be suspended, it means that the State would require about N40billion to meet up with the demand of Labour. 
The Speaker said the implication of asking government to borrow as a palliative measure to the problem of huge salary bill without tackling the problem from the source would be counter productive.
While expressing the resolve of the Assembly to assist in getting to the root of the high wage bill, the Speaker appealed to the Organised Labour to cooperate with the House in its efforts to ensure regular payment of salaries.
Speaking, Chairman Benue State Chapter of the Nigeria Labour Congress, Mr. Godwin Anya, said that due to the hardship workers in the State were passing through, they have resolved that unless four to five months of arrears is paid before they would suspend the ongoing industrial action.
Mr. Anya explained that the Organised Labour is equally worried about the huge wage bill hence its decision to commission a committee to come up with the exact wage bill of the State which he promise to make a copy to the House for necessary action. 
The Special Adviser to the Governor on Bureau for Local Government and Chieftaincy Affairs, Mr. Titus Zam and Chairman, State Universal Basic Education Board, Dr. Philip Tachin, today also appeared before the House in Plenary.