Announcing my successor will distract my govt - Buhari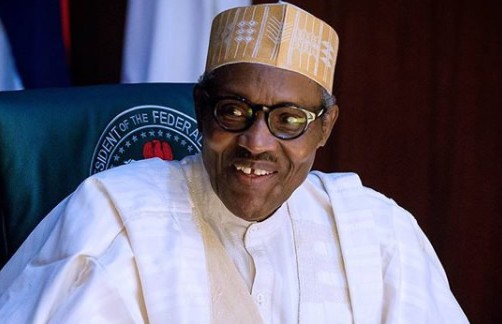 President Muhammadu Buhari says he is not likely going to disclose his successor for 2023.
---
He spoke while receiving the members of the Progressive in Academics (Pro-Acad) at the Presidential Villa, Abuja on Tuesday.
He reacted to the successor question when the group advised him to start grooming a youth who will replace him when his second term tenure expires in 2023.
One of the reasons Buhari gave was that identifying anybody as his successor will create problems and distraction for his government.
He, however, stated that nobody should think he can become the President on a platter of gold.
Recalling his three previous failed attempts at the presidency, he said to become a President was not a tea party affairs.
The President also blamed state governments for the state of education in the country.
Speaking on the issue of education and the Al-majiri in the country the president said people criticise government while Almajiri is the responsibility of state governments meaning that state governments are not doing their jobs but maintained that education remains a top priority of the federal government. 
The President said that in the next four years, his administration will continue with the work to transform the sector bearing in mind the high population growth rate, financial challenges and security issues, especially those grossly affected areas. 
Earlier, Convener of Pro-Acad, Dr. Bolariwa Bolaji, noted that there is need to accredit secondary and primary schools in the country to address infrastructural deficiencies. 
He, however, urged the President to take steps towards taking Al-majiri off the streets. 
The group also called for redenomination of the Nigerian currency to strengthen the naira calling on the president to revoke oil well licenses issued to individuals as such licenses, the group, said should be given to state governments.
The group also congratulated the president for his victory at the 2019 general election.