Aisha Buhari bemoans poor service in Aso Rock clinic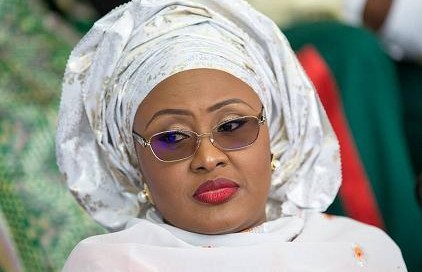 Wife of the President, Hajia Aisha Buahri has lamented poor medical service rendered by the State House clinic.
---
The lamentation is coming weeks after her daughter, Zahra complained lack of basic medical service within the hospital popularly known as Aso Rock Clinic. 

Speaking on Monday at a stakeholders meeting on Reproductive, Maternal, Nutrition, Child Advocacy and Health and Nutrition, RMNCAH+N, at the State House Abuja, Aisha said she recently fell ill and was advised to travel to London for treatment, but she refused. 
Zahra Buhari had last week taken to her Instagram page to hit the Permanent Secretary of the State House, Jalal Arabi for his inability to provide even Paracetamol tablets to the clinic despite a budget of N3 billion for the provision of drugs to the Hospital. 
And to corroborate her daughters position, Aisha said she was forced to use a foreign health facility in Abuja when she recently visited the State House clinic and discovered that some of its  equipment had packed up.
She wondered what Nigerians are going through in public hospitals across the country when a clinic built to attend to the  medical needs of the President and other senior government functionaries with annual budget of nearly N1billion is in such a poor state.

She however, called on wives of governors to key into her pet project, Future Assured as their contribution to save lives.
Speaker after speaker, stakeholders hammered on the theme of the event; "Building alliance for advocacy" to save over fifty percent of children below the age five who die from malnutrition and about forty-four percent other young  girls below the age of fifteen who suffer genital mutilation.
In all, everyone here agreed that it is only collaboration that will encourage measures to improve healthcare of children and mothers.
Highlights of the event were the investiture of the governors' wives as champions for Reproductive, Maternal, Nutrition, Child Advocacy and Health and Nutrition, RMNCAH+N, and  the signing of commitment by the governors wives.
Reports by Nnabuchi Nnabuchi