You must marry corpse of our daughter- Family tells killer boyfriend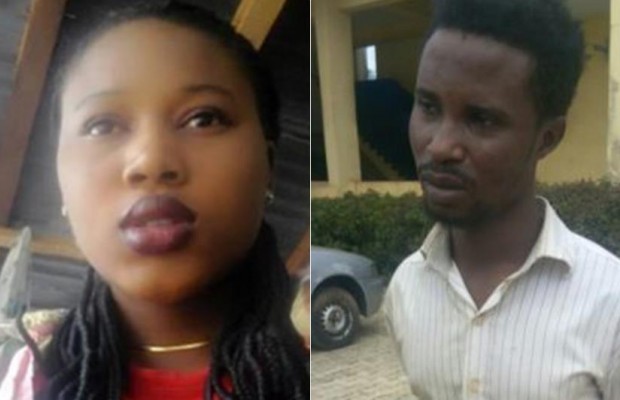 The family of one 19-year-old lady identified simply as Confidence Nwanma, who was allegedly murdered by her 24-year old boyfriend named Ladayo, has declared that the killer boyfriend must marry her corpse.
---
According to the family of the deceased, the killer must marry the remains of their daughter in line with the customs and tradition of the people of Oru East local government area of Imo state.
Nwanma was allegedly stabbed to death last week by Ladayo in the Oshinle area of Akure, the Ondo state capital. Nwanma was stabbed after an argument ensued between the duo over matters of trust in their relationship.
According to reports, Nwanma before her death had placed a curse on her cheating boyfriend that he will never succeed in life if by any means, he goes to bed with another lady aside from her. 
Ladayo who believes the goodies that his future beholds and still wants to succeed in his life, persuaded his girlfriend (Nwanma) to reverse the curse which she (Nwanma) declined.
Haven declined to reverse her curse on his boyfriend (Ladayo), he (Ladayo) angrily stabbed his girlfriend after the heated argument between them.
In his reaction, the father of the deceased, Mr Nwanma explained that failure to perform the traditional rite would cause calamity to befall the family of Ladayo.
"In our place, it is mandatory that the man must marry the corpse of our daughter. We must observe the custom by taking the corpse to our village where the marriage would take place.
It is mandatory that he pays the dowry in double because he brought our daughter dead for marriage.
He would observe all the dictates of the custom before our family would let him go. Without this, every young person from the family of the man will never get to the age of our daughter. They will die a sudden death just like our daughter.
This is not our making; it is the way our ancestors put it down even before we were born. Our people all over the world are waiting for the court judgment. Whichever way it goes, the boy must perform the marital rite to our daughter's corpse," Mr Ladayo told Punch Metro
Report by Godday Akoh