Suicide bombers kill selves, six others injured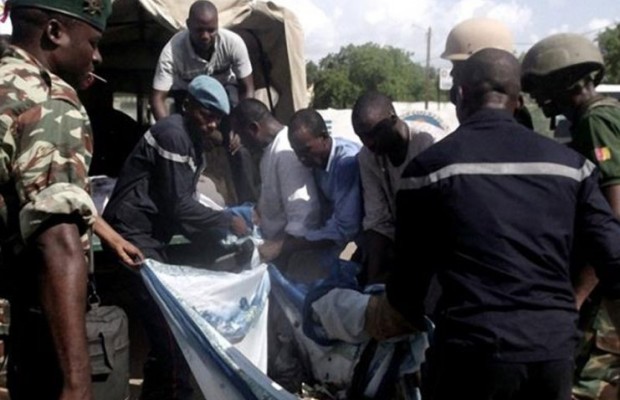 Two suicide bombers; a male and a female yesterday died with suicide bombs strapped on their bodies as they approached the civilian joint taskforce checkpoint along Gamboru, Ngala, Kalabalge road in Muna, a suburb in Maiduguri.
---
The explosion which occurred around 7:14pm last night left six casualties who were immediately rushed to the state general hospital in Maiduguri.
According to Abubakar Haman Gadzama, a civilian JTF on night duty at the spot of explosion disclosed that the suicide bombers were approaching the sandbag checking point from the Maiduguri axis  on foot, at a time movements have been restricted and when challenged the female bomber detonated the explosives strapped on her which triggered simultaneous explosion from the male bomber at the same spot.