Shiites leader, El-zakzaky leaves India in anger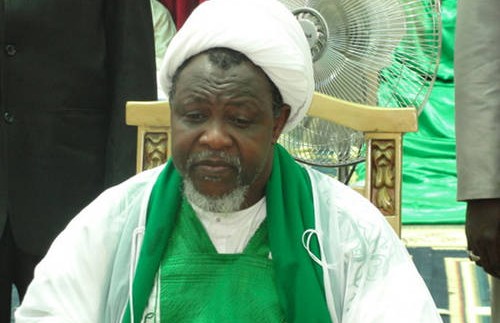 Following lack of a breakthrough in the impasse that ensued in the treatment of Sheikh Ibrahim Zakzaky in India, the Shiites leader is on his way back to Abuja, Nigeria.
---
 He departed New Delhi in a commercial airline at 5 pm Nigerian time.
In a message sent through his office, the Sheikh said he had decided to return to the country.
A top member of Islamic Human Right Commission (IHRC) which negotiated the medical treatment in India said that the Nigerian government's interference and scuttling of the whole process rather than supervision as ordered by the court was the direct cause of the impasse.
Meanwhile, The Islamic Movement in Nigeria (IMN), the Shiites leader complained about the Buhari government and his treatment in India.
El-Zakzaky had refused treatment from those he called "unknown doctors" put in place to treat him in India.
The Shiites leader insisted he wanted to be treated by those booked to treat him before he and his wife left from Nigeria.
Earlier, The leader of the Islamic Movement of Nigeria (IMN), Sheikh Ibraheem El-Zakzaky, has faulted the Federal Government's claims that he was unruly in India in a new video released.
The Shiite leader who spoke in Hausa said, he heard that the Nigerian authorities issued some statements which are laced with lies. He said it is up to people to agree with him or with the government's version of the story.
The Federal Government had in a statement on Wednesday in Abuja, said the religious leader was frustrating the authorities of the Indian hospital where he was to be treated.