Service Chiefs Pledge to Address Security Concerns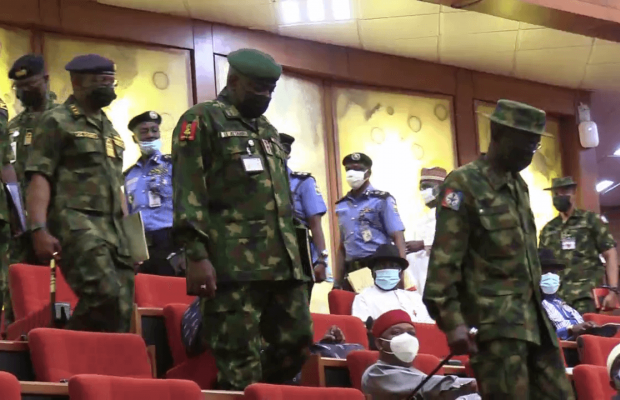 Nigeria's security agencies have pledged commitment to tackle the country's disturbing security situation.
This was the outcome of a closed-door meeting of the heads of all the security agencies with the Senate at plenary Thursday where the plans to address the prevailing national concerns were proffered.
Senate President, Ahmad Lawan, gave a summary of the four-hour-long meeting.
Meanwhile, Lawan has disclosed that the Joint Committee working on the Petroleum Industry Bill PIB is expected to present its report to the Senate by the 18th of May which is the date for resumption from the Sallah break.
The Senate President while announcing that the upper legislative chamber will be heading on a Sallah break, stated however that legislative business will continue, particularly as it concerns crucial matters.
Briefing Senate correspondents at the close of plenary, Senate spokesperson, Sen. Ajibola Bashiru, assured that the country's armed forces have made significant gains in addressing Nigeria's security challenges.