Senate moves to address 'Lopsided Appointments'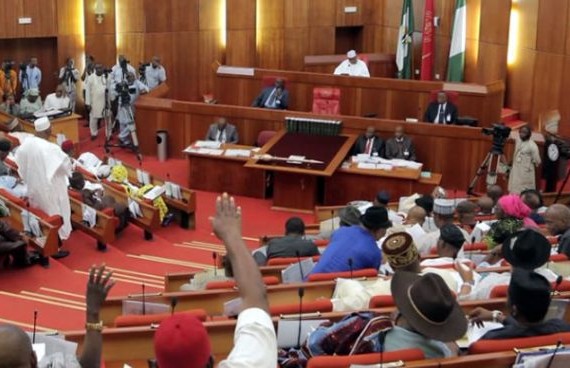 One of the issues the present Nigerian government has been criticized on is that of the lopsided appointments of members of the cabinet and employment in the various Ministries, Departments and Agencies.
---
In the light of this, the Nigerian Senate now seems set to correct this seeming anomaly, by ensuring strict adherence with the provisions of Federal Character with stipulates equitable distribution in appointments and employment cutting across all sections of the country.
Galaxy's Godfrey Eshiemoghie reports that this was the main thrust at the maiden meeting of the Senate Committee on Federal Character, where its Chairman, Senator Danjuma La'ah expressed strong commitment towards the entrenchment of the principles of Federal Character.
The Committee disclosed that several MDAs are carrying out secret and lopsided recruitment, a practice which it expresses readiness to bring to an end.
Senate La'ah said the Committee will collaborate with the Federal Character Commission to spread the principles of Federal Character, noting that the jurisdiction of the enforcement of Federal Character Principles is not limited to MDAs under the Committee but on all others including military and Para-military organizations.