Police rescue stock exchange boss' wife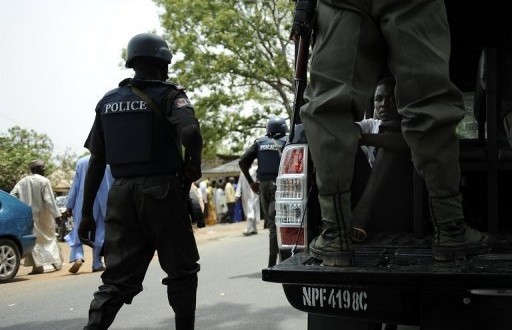 Officers of the Oyo state Special Anti Robbery Squad (SARS) have rescued the wife of the head of the Stock Exchange in the state who was kidnapped three days ago by some unknown gunmen.
---
The commissioner of Police in the state, Abiodun Odude, who made the disclosure, said his men also nabbed a suspect who had been parading himself as police officer and a member of a gang of internet fraudsters.
Giving the scorecard of achievements of his command at the headquarters of the Oyo State Police Command, the Commissioner, AbiodunOdude said the woman, whose name he refused to mention, was kidnapped three days ago while the Police swung into action to rescue her after an intelligent report was made.
Odude said through the cooperation and support of members of the public, the victim was rescued alive and has since been handed over to her family.
The Commissioner of police added that a criminal gang who specialized in breaking into shops and steal sewing machines was equally arrested with about 15 of such machines in their possession while other suspects arrested in connection with stealing, armed robbery, illegal possession of arms and ammunition were equally paraded.
Some of the suspects who spoke with Journalists confessed to the crimes they were arrested in connection with by the police.
The state's Police have said the suspects will be charged to court as soon as investigation on their matter is completed.