Police parades suspects in Ekiti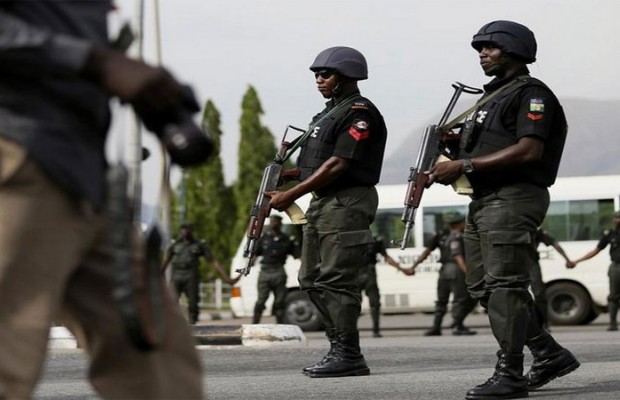 The Ekiti state police command has on suspects who were apprehended during their nefarious activities in the state.
---
The commissioner for police in Ekiti state, Abdullahi Chafe while parading ten suspects, read the riot act to criminals whom were accused of vandalizing public infrastructures in the state, warning that the state command will continue to step up its watch on such public facilities.
Chafe gave the warning while parading the sect including two men arrested for siphoning diesel at the Ekiti state water corporation in Ado-Ekiti.
Also paraded were some suspected ritualists who were arrested with human parts and firearms in Ado Ekiti as well as some suspected armed robbers and cultists terrorizing the people of the state.
Parading the suspects at the state police headquarters in Ado Ekiti, the state capital, the police boss assured that security will be geared up around public facilities in the state.