Magu's farmland: police parade suspects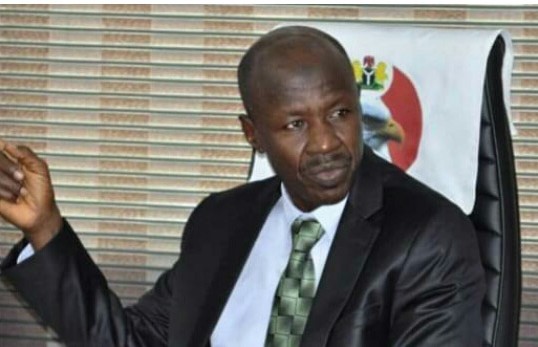 The Nigerian police force has paraded 3 suspects responsible for the invasion and attack on a farmland owned by the acting chairman of the Economic and Financial Crimes Commission (EFCC) Ibrahim Magu.
---
Exhibits recovered from the suspects who killed a police Sargent on guard duty during the invasion on 12th December 2017 includes two AK 47 rifles and 60 rounds of AK 47 ammunition.
Parading the suspects before journalists in Abuja on Monday, deputy force relations officer,  Aremu Adeniran said the police swung into action following the instruction of the Inspector General of police that perpetrators of the act be brought to book.
The recovered AK 47 rifled was carted away by the gang from the slain Sargent and one other police personnel on duty on the day of the incident.