Pastor Allegedly Defiles Daughter of Fellow Pastor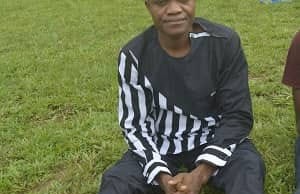 Operatives of the Imo police command under the leadership of CP Isaac Akinmoyede have arrested a middle-aged man identified as Joseph Anthony a pastor of living faith church for the alleged defilement of an eleven-year-old daughter of his fellow pastor by name Pastor Chukwuma Okoronkwo.
According to details extract from the preliminary investigations of the police, the said pastor Chukwuma Okoronkwo accommodated Pastor Joseph Anthony in their house.
Unfortunately for his co-pastor, little did he know that he harboured a paedophile in his house, taking advantage of the closeness to the family, fake pastor Joseph could hold himself when the parent of little Favour who is barely eleven years old left at home alone with him with the hope that she is in a safe hand.
No one would ever suspect that a supposed man of GOD will indulge in such horrible and dehumanizing act of wickedness.
Speaking to journalists while he was been paraded, the suspect denies the allegation saying they were plots initiated just to disgrace and humiliate him.
Another suspect paraded along with him was one of the gang members of a notorious robbery syndicate Edwin Ogbuji who killed and buried a police officer in a shallow grave, he confessed to the crime while pleading for leniency that he was only acting on the command of their boss who the popularly known as "Bracket" who a few weeks ago was killed by men of the Nigeria Army from the 34 artillery brigade Obinze, Imo state.
The commissioner of police said, a thorough investigation is ongoing on the matters and justice will be served soonest.