Oyo NSDC tasked on intelligent information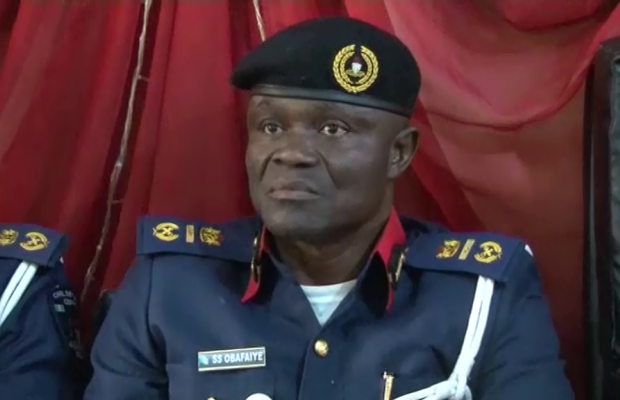 The resident electoral commissioner in Oyo State, Barrister Mutiu Agboke has charged authorities of the Nigeria Security and Civil Defence Corp (NSCDC) to put in place adequate measures that will guard against leaking of confidential information from its ICT unit.
---
Agboke in his remark during the commissioning of the ICT Unit of the Oyo state command of the Nigeria Security and Civil Defence Corp enjoined those in charge of the unit to exhibit a high level of professionalism and dedication to duties.

Correspondent Kunle Ojo reports that the resident electoral commissioners cautioned officers against revealing intelligent information to unauthorised individuals while a security expert, Busayo Akinyemi stressed the need for officers to be exposed to new techniques for preventing crimes.